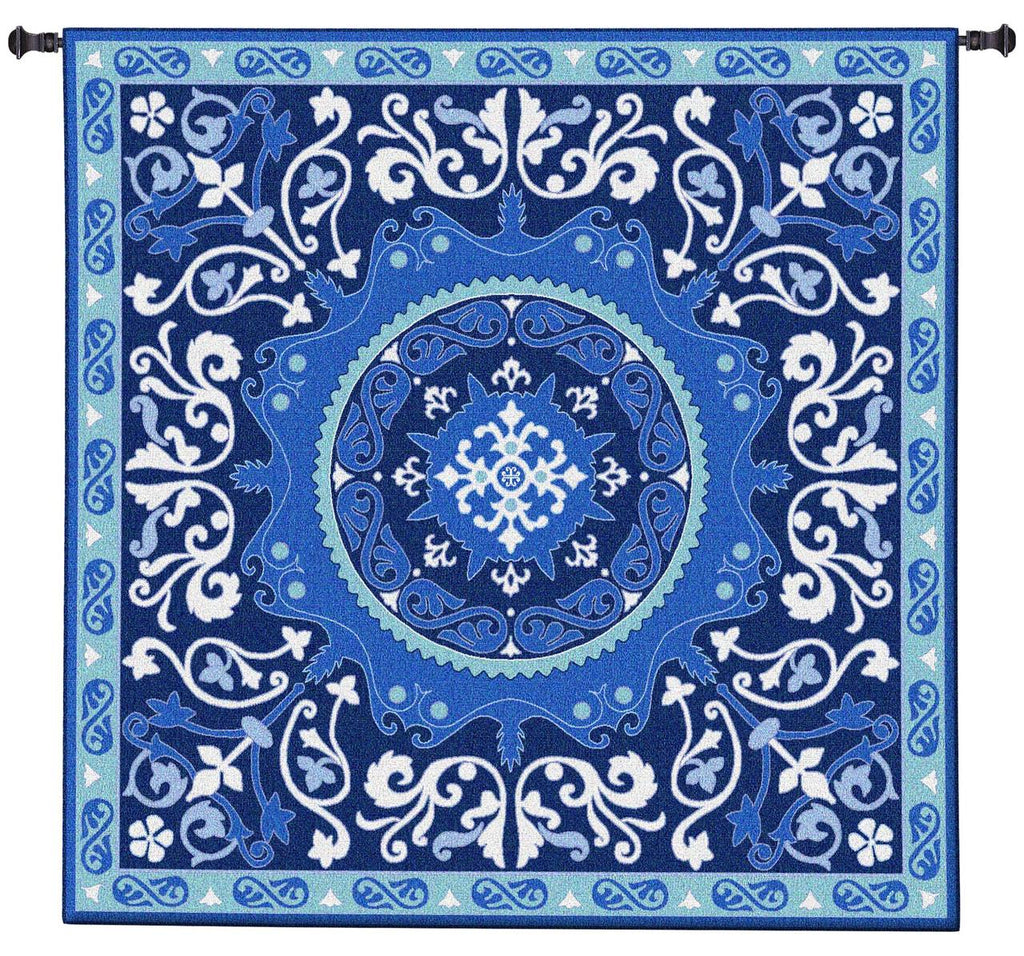 Woven Art & Beyond LLC
Suzani Celestial Wall Tapestry by Julianna James©|2 Sizes
Suzani is a type of embroidered, decorative tribal textile made in Tajikistan, Uzbekistan, Kazakhstan and other Central Asian countries. Suzani is from the Persian Suzan meaning needle. Our artisans were inspired by ancient Suzani motifs when weaving our fine wall tapestry interpretation. Skillfully woven in many beautiful hues of blue and white. A unique tapestry original.
Each fine art tapestry is handcrafted by skilled Artisan Weavers in USA textile mills using between nine and eighteen miles of thread. The tapestries have a 3" Rod Pocket sewn into the top to allow for a tapestry rod for hanging. Or, forego the use of a hanging rod altogether, and display your tapestry directly on your wall using handsome, decorative furniture tacks to hold the tapestry in place (this seems to be a new modern trend).  These Fine Art Wall Tapestry Hangings are of superior quality and definition
The combination of the thread colors and weaving creates a unique art experience that changes with each viewing angle. It draws the viewer into the depth and texture of the image while adding an acoustic elegance to any room decor.
Sizes:  31"W x 31"H and 53" x 53"
Artist:  Juliana James
Motif:  Suzani Celestial
Contents:  100% Cotton, Jacquard Woven. Hand finished
Dowel Rod:  Sold separately
Care:  Spot Clean
USA Made
Usually Ships in approximately 1-2 weeks
---
Share this Product
---
More from this collection