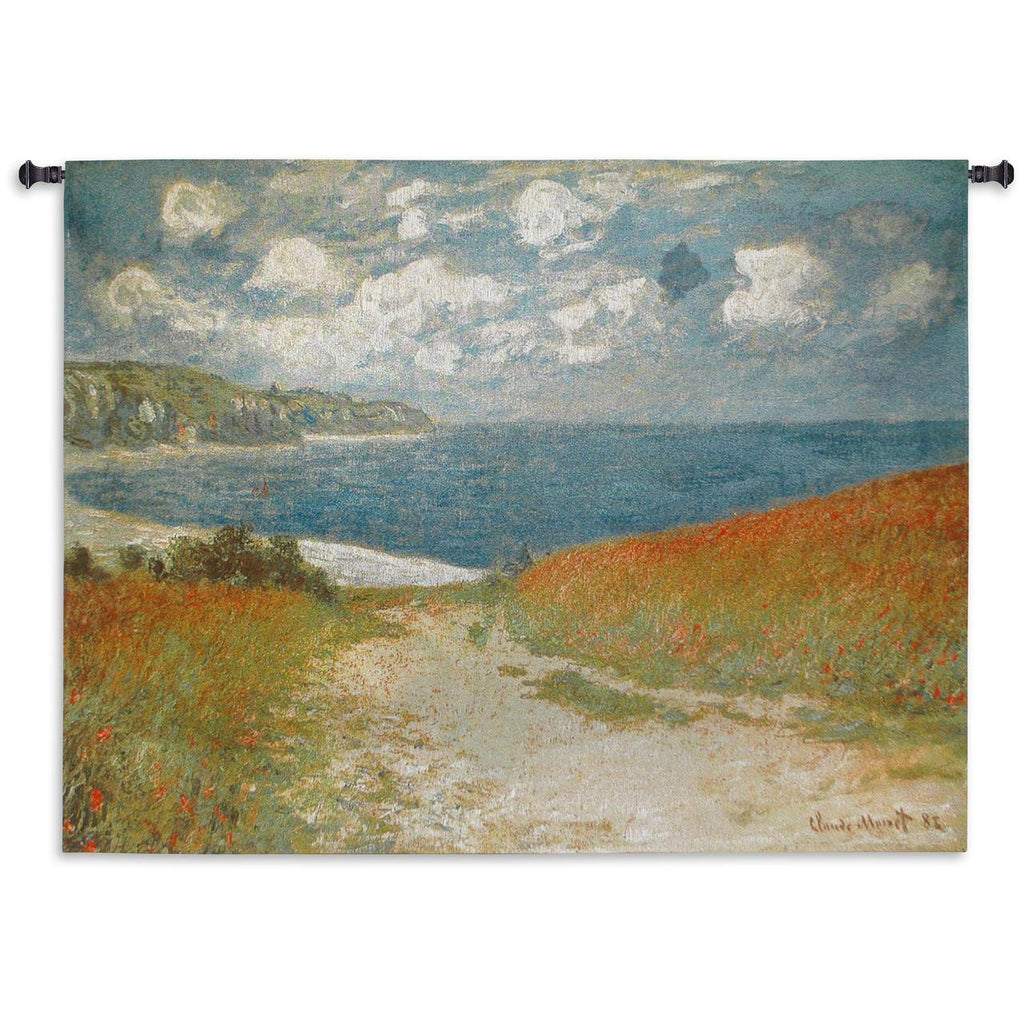 Woven Art & Beyond LLC
CIaude Monet© Path Through the Corn at Pourville Wall Tapestry|3 Sizes
Claude Monet's Path Through the Corn at Pourville, is one in a series of oil on canvas works, painted during the summer of 1882, in the small, French, seaside resort of Pourville-sur-Mer. Monet's original depicts the beautiful view from a path on the top hill overlooking the ocean and the shoreline. With his Impressionist style, Monet spirits us away to a serene Oceanside landscape, one that is lovely and inviting. Our artisans have carefully translated Monet's original into a stunning, Jacquard woven wall tapestry. A rich textile art work that brings the wispy white clouds against the pale blue sky, the summer shades of the seaside grass the along the worn, dirt path, and the gorgeous, cerulean ocean, all right into your home. A pleasing accent for any living space, available in three sizes.
The combination of the thread colors and weaving creates a unique art experience that changes with each viewing angle. It draws the viewer into the depth and texture of the image while adding an acoustic elegance to any room decor.
Sizes:  40"W x 30"L, 53"W x 40"L, and 70"W x 53"L

Artist:  Claude Monet
Motif:   Museum Masters


Contents: 100% Cotton, Jacquard Woven. Hand finished

Dowel Rod:  Sold separately

Care: Spot Clean

USA Made
Usually Ships in approximately 1-2 weeks.
---
Share this Product
---
More from this collection