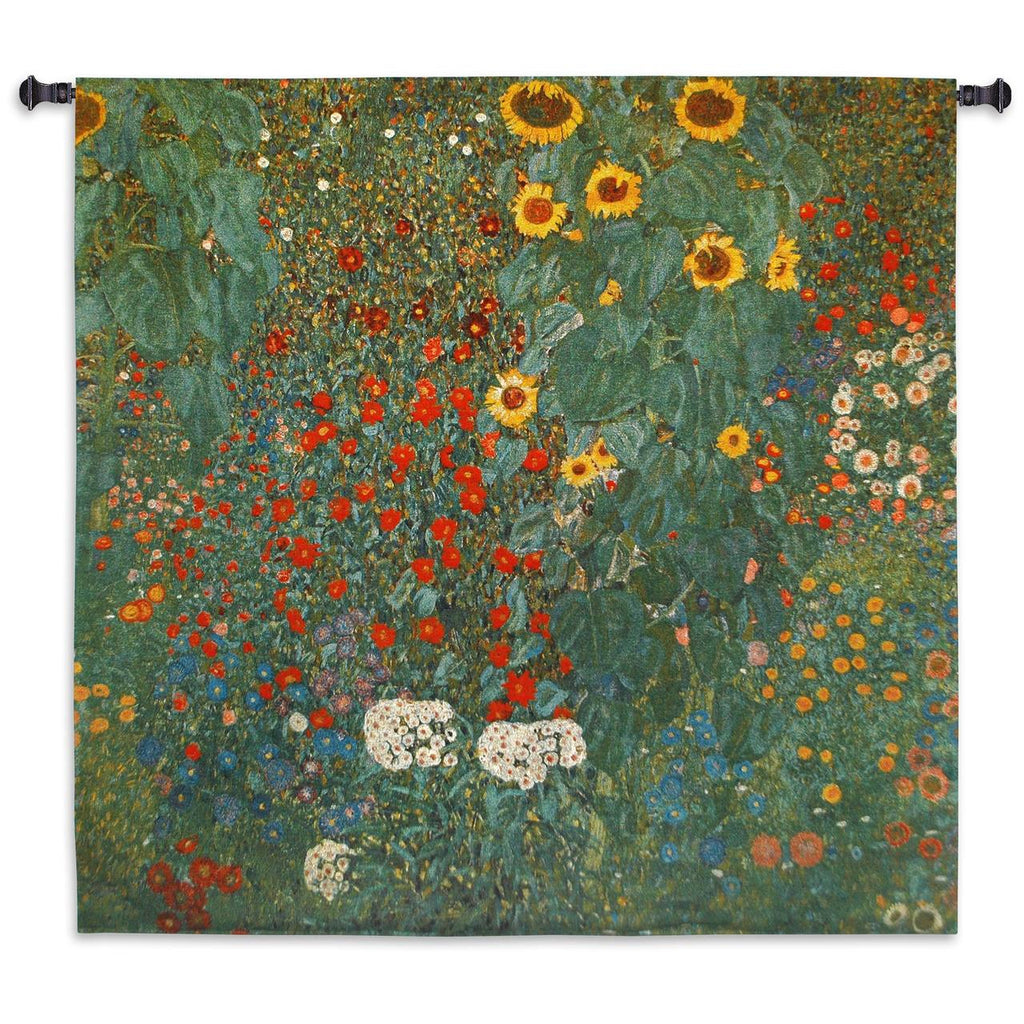 Woven Art & Beyond LLC
Gustav Klimt© Farm Garden With Sunflowers Wall Tapestry|3 Sizes
Symbolist Gustav Klimt spent his summer holidays in Villa Oleander, in Kammer on Lake Attersee, Austria. From his memories of those holidays, Klimt beautifully painted Farm Garden with Sunflowers, or Bauergarten mit Sonnenblumen. Characterized by cheerfulness, for this work the artist made radical use of the diagonal to connect the foreground and background. Klimt studied the works of Van Gogh, and a bit of that influence can be seen in this painting. The foreground is prominent and meaningful, emphasizing its materiality, the colors used are precise, refined, and luminous. Our woven wall tapestry interpretation of Klimt's original was carefully crafted, and well captures the lush color hues of the flowers, and the delicate richness of the foliage. Handsomely woven on Jacquard looms, using the finest cotton. A garden masterpiece for your living space.
The combination of the thread colors and weaving creates a unique art experience that changes with each viewing angle. It draws the viewer into the depth and texture of the image while adding an acoustic elegance to any room decor.
Sizes: 30" x 30", 45" x 45", 53" x 53"
Artist:  Gustav Klimt
Motif:   Museum Masters
Contents: 100% Cotton, Jacquard Woven. Hand finished
Dowel Rod:  Sold separately
Care: Spot Clean
USA Made
Usually Ships in approximately 1-2 weeks.
---
Share this Product
---
More from this collection