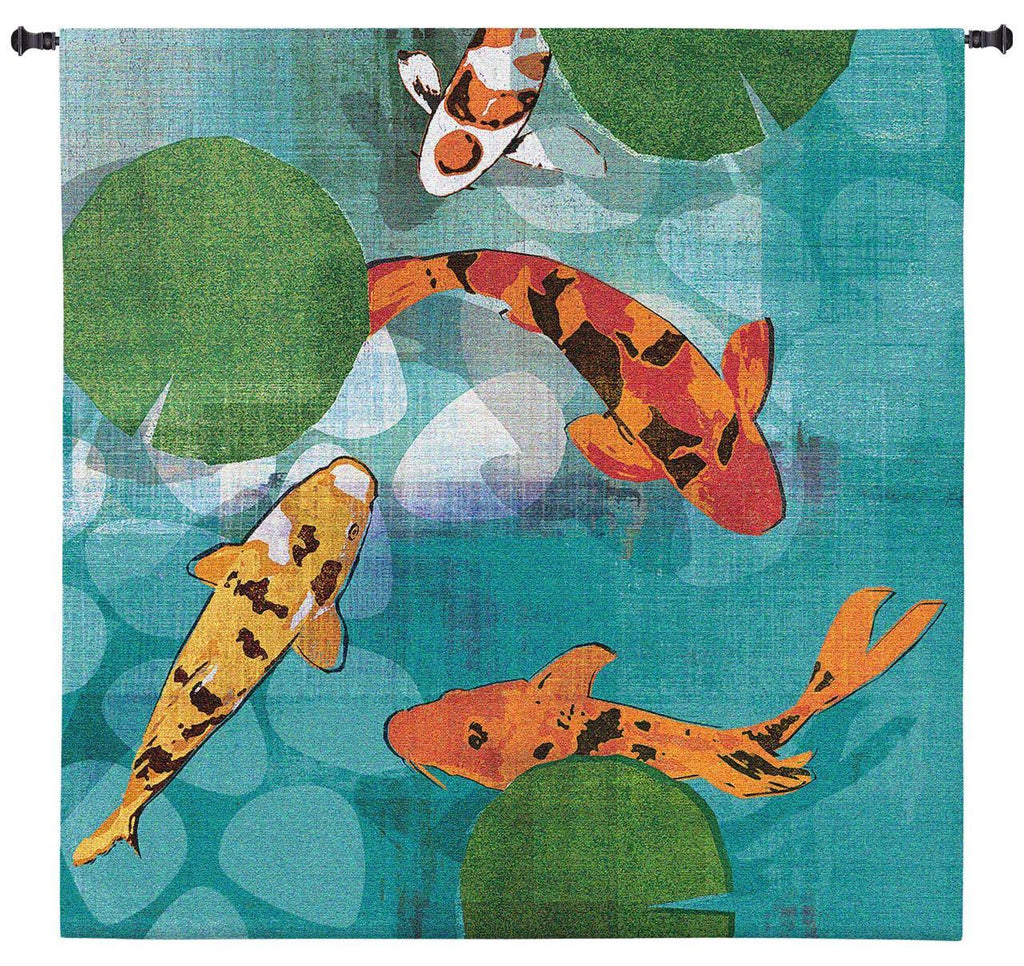 Woven Art & Beyond LLC
Lucky Koi Wall Tapestry by Tandi Venter© |3 Sizes
Johannesburg, South Africa native Tandi Venter is well trained in the discipline of graphic design, and her work displays a strong understanding of geometric structure, juxtaposed with rich color and texture. Tandi shows diversity in her art, from realism to abstract, wildlife to landscapes, each expressing its own unique style. Inspired by the colors and rhythms of her native Souths Africa, she explores the depths of creative expression, bringing an eclectic contemporary vision to her work. Her originals present our artisans with excellent artworks, which we have skillfully transformed into stunning, woven wall art for your living space.
Unique, finely crafted woven wall décor by skilled Artisan Weavers in USA Textile Mills. All tapestry pieces are woven in the USA using an advanced Jacquard weaving technique, which generates a depth and texture not found in traditional wall art. Our tapestries are woven with a vast variety of different fibers including cotton, wool, silk, bouclé, chenille, bamboo and even metal in order to create tapestries that are innovative, unique, and majestic.
Sizes:  31"W x 31"H, 50"W x 50"H,  60"W x 60"H
Artist:  Tandi Venter©
Motif:  Wildlife - Fish
Contents: 100% Cotton, Jacquard Woven, Hand Finished
Dowel Rod:  Not included. Bottom weight included
Care:  Spot Clean
USA Made
- Great for covering large spaces and softening noise in any room.
- Woven from 100% Cotton resulting in outstanding color and detail.
- Jacquard woven style provides true depth, texture and richness.
- Carefully woven & sewn to create a unique artistic accent to your decor.
- Hand stitched rod pocket makes display simple and secure.
 Usually Ships in approximately 1-2 weeks
---
Share this Product