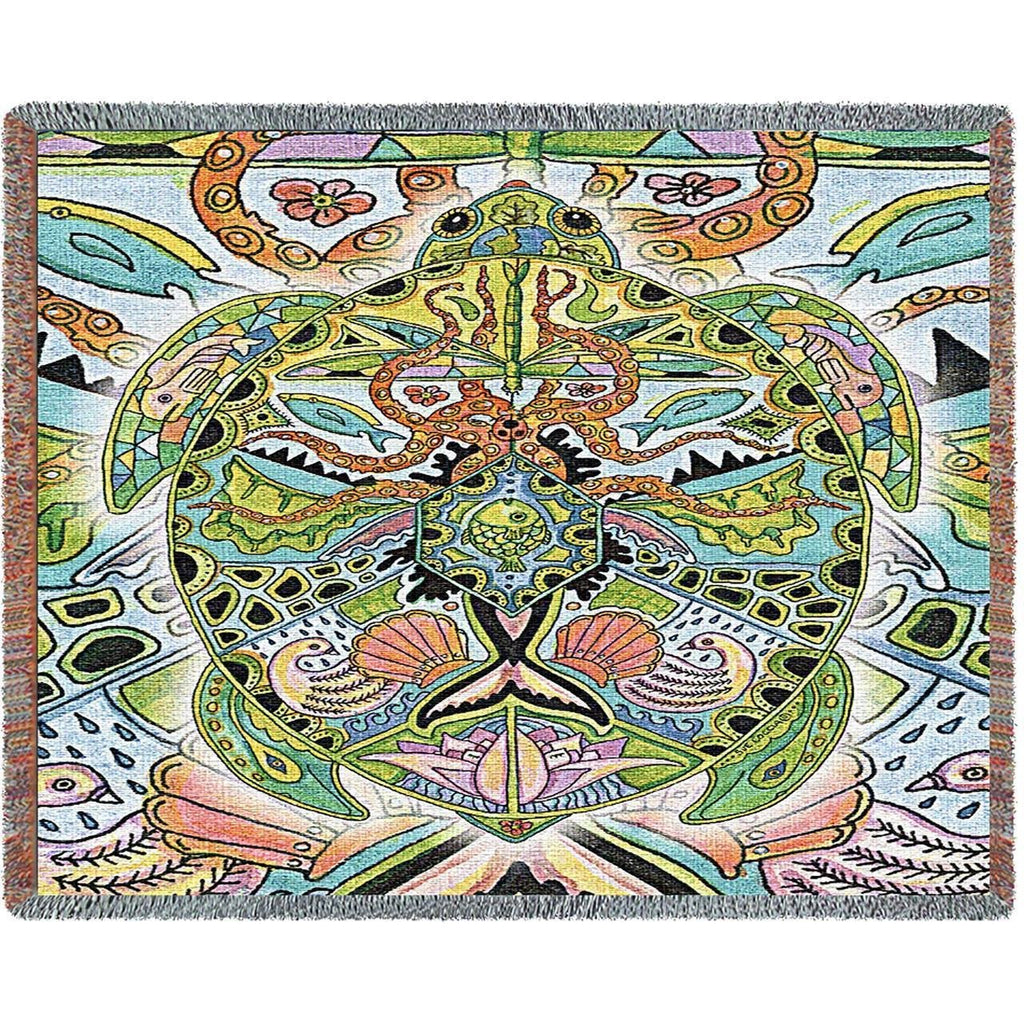 Woven Art & Beyond LLC
Sea Turtle Woven Cotton Throw Blanket by Sue Coccia©
Artist Sue Coccia is an award-winning artist from Edmonds, Washington.  Sue's "Animal Spirits" are inspired drawings in pen and ink.The drawings depict animal images, or totems, from around the world. Animal totems represent a deep spirituality, and by beginning to understand the qualities and traits of these animals, we can learn from them. Now intricately woven into this beautifully detailed cotton throw blanket. 
Handcrafted from skilled artisan weavers in USA textile mills on Jacquard Looms. These 100% cotton throws make perfect gifts and warm, welcome additions to any home. At a large 70" x 53" they are perfect for curling up on the couch, chair, or as a decorative cozy cover on the bed.
Size: 70" x 53"
Artist:  Sue Coccia
Motif: Wildlife - Sea Turtle
Contents: 100% Cotton
Jacquard Woven
Care: Machine Wash Gentle (no bleach), Dry or hang. 
USA Made 
Ships in 1 to 2 weeks.
---
Share this Product
---
More from this collection