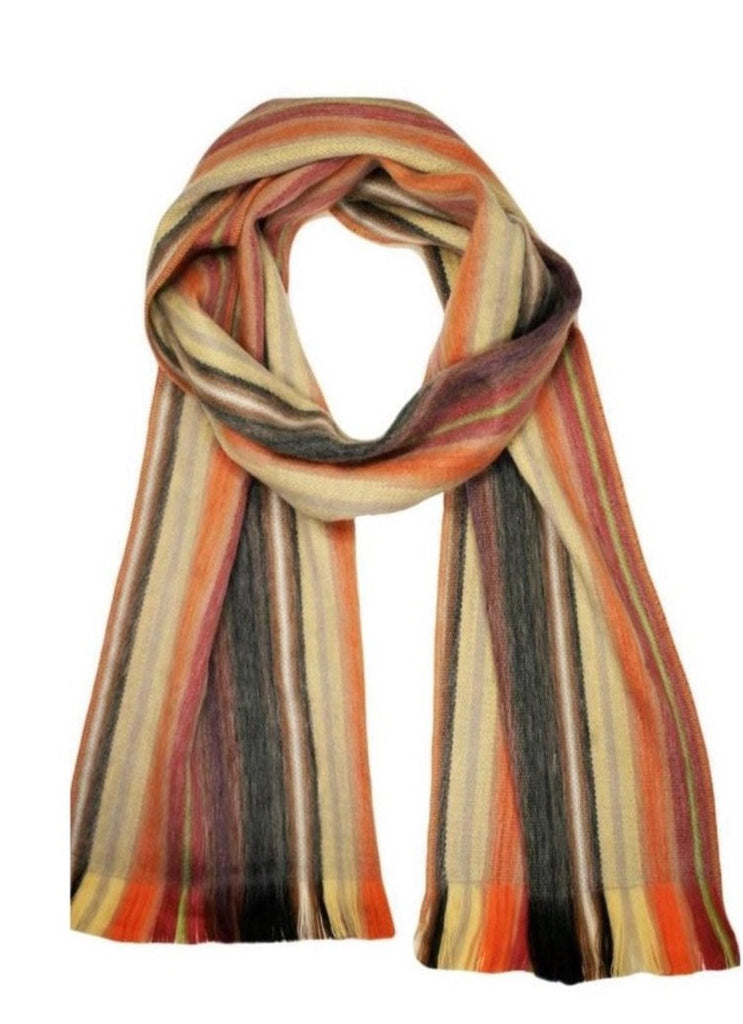 Woven Art & Beyond LLC
Sherbert Alpaca Scarf - Ecuador
Alpaca Scarf in Sherbert. Refreshing and cool, the Sherbert alpaca scarf will add zing to your winter wardrobe. You get hints of orange and lime sherbert in it, making bundling up more fun and exciting. It won't give you the chills though because the alpaca in it will keep you amazingly warm and toasty.
A natural, hypoallergenic & sustainable material coming from the yearly shear of the eco-friendly Alpaca. The spun fibers are artisanally loomed into lustrous garments.
Alpaca is considered as one of the world's most valuable natural fibers. Smooth as silk and cashmere, this light fabric also has a naturally insulating core that adequately warms up the body without weighing it down. It has even been once reserved for Incan Royalty. Alpaca comes in 22 natural colors that can easily be blended to produce a spectrum of colors ranging from nudes to brights, classic to fun and sharp. Exude indigenous quality while remaining fashionably relevant to the here and now. All products are hand woven on wood looms using the same methods that have been practiced for hundreds of years.
Size:  Approx 11" x 74"
Material:  80% Alpaca, 20% Acrylic
Care:  Handwash in cool water. Air dry. Low setting on dryer for 10 minutes for maximum fluffiness.  Dry Clean is always a recommended option
Maintain:  Use a light bristly brush direction of the alpaca fiber. Iron on low in same direction
Origin: Ecuadorian Artisans
$5.00 Shipping
---
Share this Product
---
More from this collection