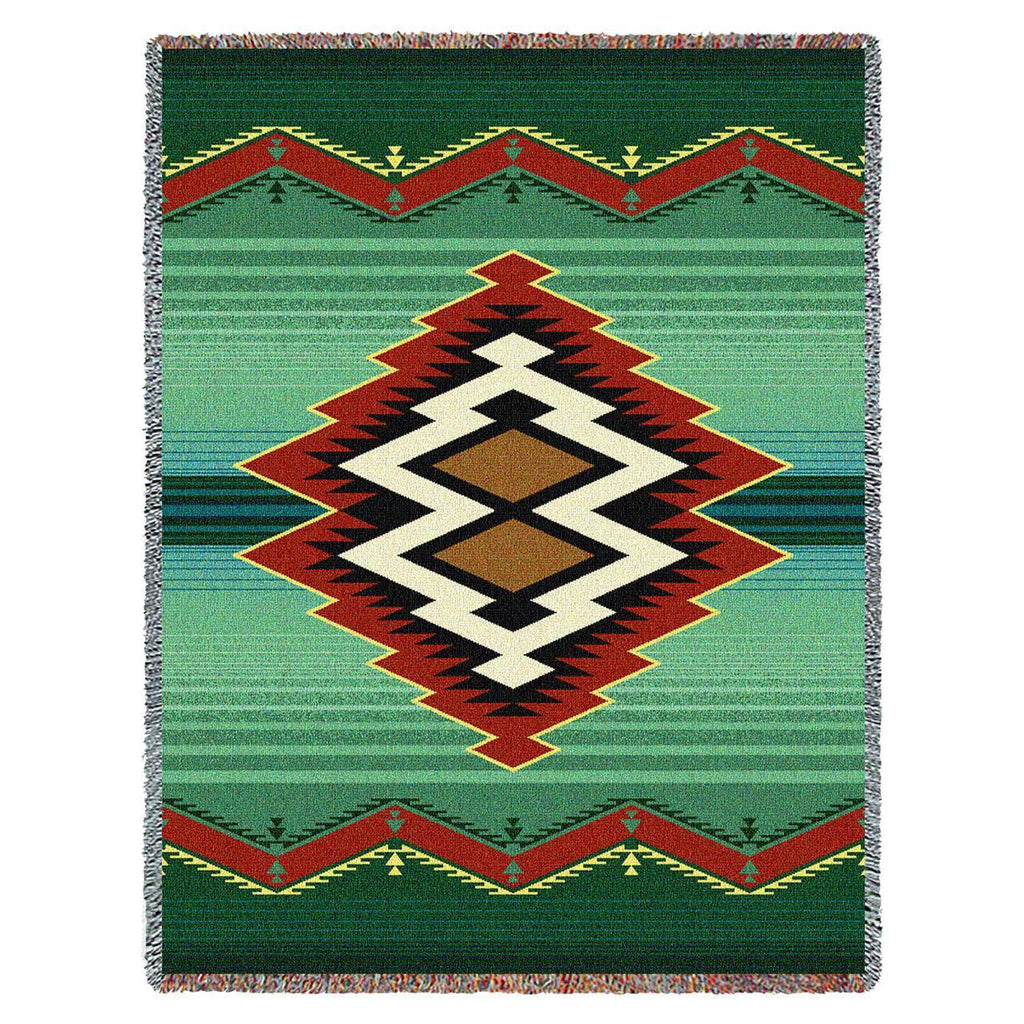 Woven Art & Beyond LLC
Southwest Turak Geometric Woven Throw Blanket
The colors in this throw blanket are sure to add warmth to any Southwest style decor.
A fine woven addition to your lodge, retreat, office or home. Working from inspiration found in ancient patterns, our skilled artisans give fresh life to centuries old geometric shapes, symbols and vivid color hues.
Handcrafted from skilled artisan weavers in USA textile mills on Jacquard Looms. These 100% cotton throw blankets make perfect gifts and welcome additions to any home.
Size:  54" x 70"
Motif:  Native American Southwest

Contents: 100% Cotton, 

Jacquard Woven

Care: Machine Wash Gentle (no bleach), Dry or hang.

USA Made
Ships in one to two weeks.
Native American inspired blankets invoke the rich history of our continent, its people and our connection to the earth and all its inhabitants.  We work with designs inspired by Native Americans from all over including the Southwest and the Pacific Northwest.  
The land, the sea, the birds and trees all come into play to tell a story on a woven blanket.  We start with yarn dyed 100% cotton thread and work up to a colorful blanket.  It takes over eight miles of yarn to make each blanket.  Once a blanket comes off our jacquard looms, it is washed and dried in our laundry, hand folded and delivered to you.  Discover the richness in colors from yarn dyed cotton and the personal touch of a vintage weaver.
---
Share this Product