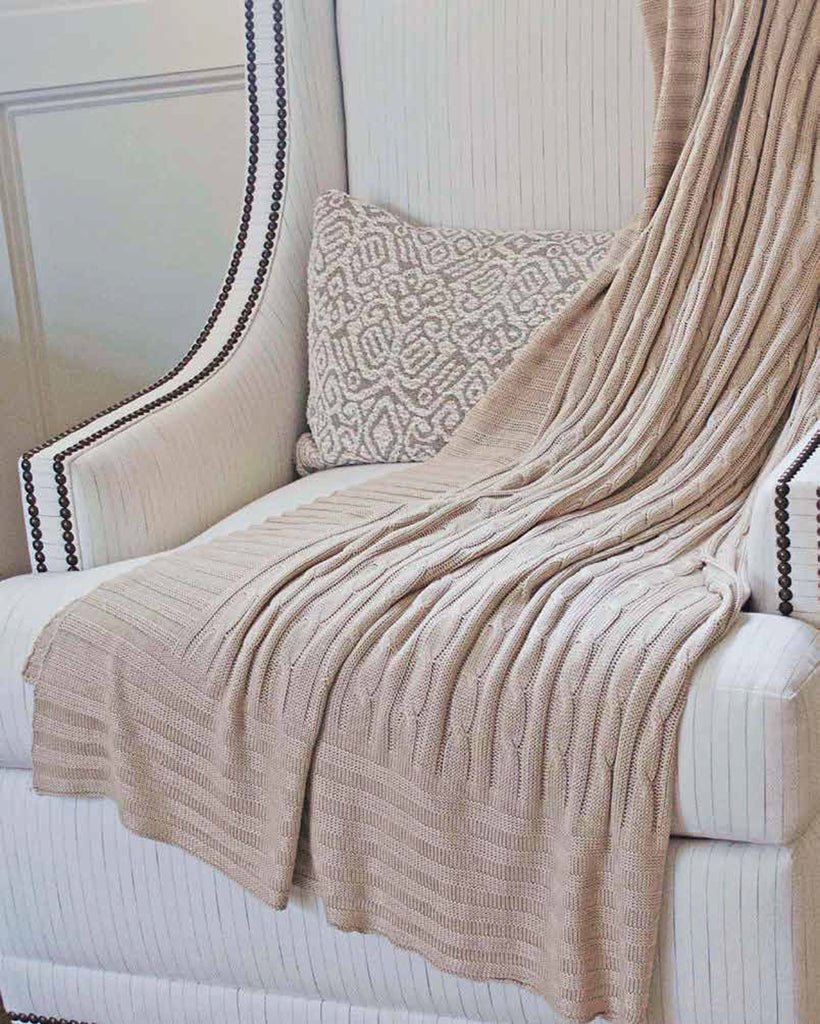 Woven Art & Beyond LLC
Bamboo Cable Knit Throw Blanket - Wheat/Camel
Light and soft, our 100% Bamboo Cable Knit Throw Blankets make a beautiful addition to any room in your home. Large enough for two to snuggle in. Breathable, wicks moisture and are naturally antimicrobial. A throw that will make you feel cooler in hot weather and warmer in cool weather. 

Size: 50" x 70"
Color: Wheat/Came
Contents: 100% Bamboo
Care:  Machine wash, tumble dry low. Do not bleach or iron.
Imported
Benefits of Bamboo:
Bamboo is an extremely resilient and durable fiber. At the same time it can feel beautifully soft and pleasant to the touch. When compared in studies to cotton and polyester, it has been found to be stronger, have better moisture wicking properties and better moisture absorption than the more commonplace Western materials. When bamboo fabric is used in clothing or home decor it is:
Supremely soft, silky and luxurious to the touch – Envelop yourself in truly unparalleled comfort.
Hypoallergenic - The eco-friendly bamboo fiber do not irritate the skin. Gentler than many man made fibers, bamboo is a natural solution for those with sensitive skin.
Breathable and thermo-regulating – Stay comfortable whatever the weather; keeps you cool in summer and warm in winter.
More absorbent than cotton – Helps to wick moisture away from the skin.
UV protective – Protect you and your loved ones from the sun's rays in comfort.
Biodegradable – A greener material that will simply return to the Earth.
---
Share this Product
---
More from this collection